Overview of Apple Pay Casino Payments in the United States
Apple has always been known for innovation. Not only has the company been able to keep up with the times, but it also continues to be a trend-setting leader in many areas. Apple Pay is one example of how the company keeps on impacting our everyday lives.
If you are unfamiliar with it, Apple Pay is a mobile payment platform that allows users to make payments at retail outlets, on the web, and with an app. Even though it works at Apple-specific contactless point-of-sale terminals, those terminals don't have to be Apple products. They work at almost every contactless terminal.
Highlights

Banking Type - E-Wallet
Deposit Time - Instant
Withdrawal Time - 2-3 Business days
Fees - None
Apple Pay Summary
Apple pay is being used more and more at American online casinos. Users love how secure and easy it is to use. It works with iPhone 6 and up as well as several other Apple devices like iPad Air 2 and Apple watches. This guide will walk you through all you need to know about using Apple Pay. We will also offer links to helpful expert reviews of the best Apple Pay online casinos in the United States.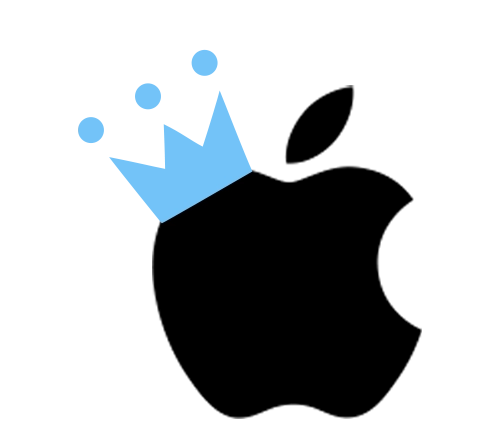 How Does Apple Pay Work?
Apple Pay is simple, yet ingenious. In a nutshell, Apple Pay allows users to pay for transactions using their credit card or debit card. The cool thing is that when you pay using this system, none of your personal or credit card information is divulged.
After getting the Apple Pay app and launching it, you simply add the credit/debit card to the wallet. You can actually have up to eight cards. While most cards are verified within seconds, a few of them might require another form of verification such as another app download, a verification email, or even a phone call. In any event, it's a simple process.
When you use Apple Pay to pay for purchases, you simply select the loaded card you want to use and complete the payment. However, instead of Apple Pay sending your card information and other personal data to the merchant, it assigns a Device Account Number and a unique dynamic security code which is essentially a one-time cryptogram. Let's go through the steps you need to take to use this payment system at American online casinos.
Get the Apple Pay App
It all starts by downloading and setting up the app. Apple Pay is compatible with several iOS devices that contain near-field communication chips. You simply need to visit iTunes or the App Store to download this phenomenal app.
Once you have set the app up, you can tap the "+" icon on the screen to link your card. Again, you can link as many as eight of them and they are typically verified and ready to use within a minute or two. Now you can move on to the next step.
Register at an Apple Pay Online Casino
Now it's time to find your ideal Apple Pay casino. This can seem like a daunting task because there are so many online casinos to choose from. We can help with this. You should start by checking out our in-depth American casino reviews which are goldmines of useful information. All of the sites we recommend have been thoroughly tested by our team and they meet or exceed our high expectations.
We urge you to only play at online gambling sites that are licensed and regulated by leading authorities like the UKGC, Malta Gaming Authority, or Isle of Man as well as the many regulators that oversee legal gambling in various American states. This ensures that the site you're dealing with is on the up and up and that you will always be paid quickly.
Fund Your Casino Account
You can fund your betting account as soon as you have selected the best online casino and opened an account with it. While the steps for depositing might differ slightly, the main idea is the same. Start by logging in and hitting the "Deposit" link. You can usually find a "Deposit" icon at the top of the screen or by going to the banking section in your account profile.
You can then enter the amount you wish to deposit before selecting "Apple Pay" as your preferred payment option. After that, it's just a matter of following a few on-screen instructions and finalizing the transaction. This will involve signing in to Apple Pay and providing your fingerprint or password.
It's worth mentioning that you may also be asked to select a welcome bonus at this point. Once the deposit is complete, those funds will be immediately credited to your betting account and you're all set to play real-money casino games. Another great thing about this payment method is that it doesn't involve any fees beyond the transaction fees that your credit or debit card are subject to.
Withdraw your Winnings
Here is where we encounter the biggest drawback of using Apple Pay at online gambling sites. While it may change in the future, Apple Pay does not currently facilitate online casino withdrawals. This means you'll have to find an alternative payment solution when you want to withdraw your winnings. Credit/debit cards, eWallets, eChecks, and online banking are usually viable options.
Top 5 Apple Pay Casinos in US
There are so many casinos that take Apple Pay. The list of online casinos with Apple Pay is nearly endless. However, as of the year 2022, there are 5 casinos that stand out. These are as following:
Is Apple Pay Safe for Online Gambling?
Apple Pay is undeniably one of the safest options for gambling online. You may be asking yourself why you would use it instead of simply using your credit card which is already laden with an abundance of security features? Well, the answer is that Apple Pay is yet another layer of security.
When you use your credit or debit card, the merchant always gets a summary which includes your card details and personal information. When you use Apple Pay, all of this information is replaced by a unique one-time code. As such, no personal information or card details are disseminated.
On top of that, Apple Pay has many other security features such as Touch ID and Face ID which make it virtually impossible for others to make fraudulently charges. As an added touch, using the Find My Phone feature if you lose your device will block any payments from going through.
Pros and Cons
Pros:
No fees beyond the ones levied by your card provider
Highly secure
Link up to eight cards
Available in over 60 countries
Apple Pay deposits are instant and often qualify for bonuses
Cons:
Not as widely accepted as many other casino payment options
Does not facilitate casino withdrawals
Only compatible with modern iOS devices
Why Should I Use Apple Pay at an Online Casino?
In our opinion, Apple Pay is more secure than using a credit card, online banking, and most eWallets. You never have to worry about your personal or financial information being compromised which is very reassuring. The Apple Pay app allows you to make online gambling deposits while you're on the go and your deposits are instant.
Furthermore, those who use this platform usually qualify for bonuses which adds even more value. Speaking of bonuses, make sure to check out the awesome bonuses and promotions that are available right here, right now.

Conclusion
Apple Pay might not currently be the most widely accepted payment method, but it is getting more and more popular every day. More people are using it while more and more American casinos support it. If you're looking for a convenient, safe, and reliable way to make secure payments on the go, then Apple Pay is a very good option.
FAQ
✅

How do I use Apple Pay at online casinos?
Using Apple Pay for online casino payments is really no different from using any other payment option. Simply trigger the deposit form, enter the deposit amount, choose Apple Pay from the list of payment options, and follow the on-screen instructions to complete the secure transaction.
✅

What is the best Apple Pay casino?
The best Apple Pay casino is the one that has all of the games and features that you are looking for. Reading our expert reviews will go a long way toward helping you find the best one for you.
✅

Can I withdraw my online gambling winnings with Apple Pay?
Unfortunately, one of Apple Pay's weaknesses is its inability to process casino withdrawals. This means users will need to find an alternative payment option for withdrawals.