Overview of Neteller Casino Payments United States
Neteller provides a safe and secure means of transferring money online. The company has been around since 1999 and it has become one of the most widely accepted and used payment options at American online casinos.
The company was originally founded in Canada, but it moved its operations to Isle of Man in 2004. It is now owned by Paysafe Group which is a British-based payments company. Neteller offers a variety of payment solutions including eWallets and prepaid cards. Originally, Neteller primarily focused on internet gambling payments. While it is still known as one of the most popular casino payment options, you can now use Neteller to pay for a wide range of goods and services both on land and online..
Highlights

Banking Type - E-Wallet
Deposit Time - Instant
Withdrawal Time - 2-6 Hours
Fees - Varies depending on top-up method
Neteller Summary
This guide will tell you all you need to know about this convenient payment solution and how you can use it to quickly and securely deposit and withdraw funds at internet gambling sites in the United States.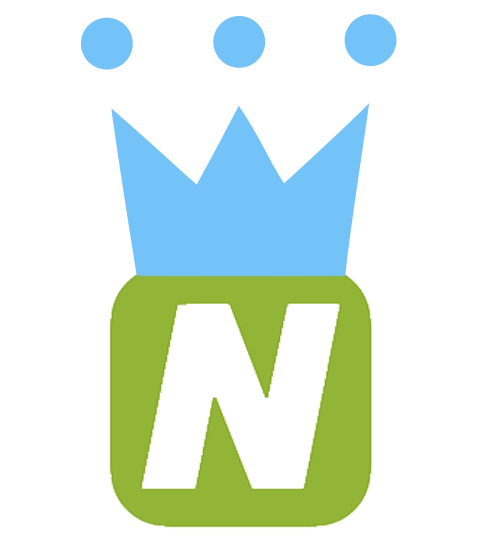 How does Neteller work?
Neteller is an eWallet at its core. While the company does offer other payment solutions, the eWallet is the product that most Neteller members and merchants use. You must first fund the wallet and then you can use that money to send and receive money from online casinos. There are many ways to fund your Neteller account as you will see further below. We will now take you through the entire process of using this payment option at online casinos in the United States.
Get a Neteller Casino Account
The first thing you need to do is visit Neteller online and register an account. Once you arrive at Neteller.com, simply hit the green "Join for Free" icon to bring up the registration form. This process is very similar to registering at an online casino. You need only provide a few basic personal details to open and activate your account.
You can use Neteller as soon as you open your account. However, your transaction amounts will be limited. To remove these limits, you'll be asked to provide documents to prove your age and identity. You can upload copies of the supporting documents through your account profile or by connecting with customer service. A copy of your valid passport or driver's license accompanied by something like a bank statement or mobile bill should do the trick. You may also be asked to send a selfie for good measure.
Fund Your Neteller Account
Neteller supports a wide range of funding options including major credit cards, online banking, and other eWallets like iDeal and Paysafecard. To fund your Neteller wallet, start by logging in and selecting the "Money In" tab. You can then select your preferred payment option, enter the deposit amount, and then follow the prompts to complete the transaction. The deposit should be reflected in your new Neteller balance right away. You are now ready to take the next step.
Find an Online Casino
American online casino enthusiasts are blessed to have so many excellent operators at their disposal. In fact, there are so many great American-friendly online casinos out there that it can be challenging to pick the best one. Fortunately, our experts have done all the heavy lifting so that you don't have to. We urge you to check out our in-depth casino reviews to help you find the best one for you.
The important thing is that you choose a licensed and regulated gambling site. Doing so will ensure that you always get promptly paid and that you are treated fairly. This is because licensed sites are required to abide by strict rules and standards. If they don't, then the regulator has the authority and duty to suspend or revoke the offending operator's license. Such a measure could easily destroy a site's reputation or cause it to close down entirely.
Fund Your Casino Account with Neteller
Now that you have money in your Neteller wallet and you've chosen the best online casino, you can deposit funds and start playing your favorite real-money games. This is almost the same as funding your wallet.
Log in at your internet gambling site and then head to the banking section where you'll find the "Deposit" link. Some sites have a deposit link right at the top of the main page. Don't forget to claim any bonus offers that appeal to you. You may be prompted to claim your bonus or enter a promo code when you register or when you make your first deposit.
Once you have clicked the deposit link, you will be presented with a deposit form on which you enter the desired deposit amount. You can then select "Neteller" from the available options and then follow the on-screen instructions to complete the transaction. The money will immediately transfer from your Neteller wallet to your casino account balance and you can start placing bets. If you claimed a bonus, it will be waiting for you too.
Withdraw Your Winnings
Cashing out your winnings is just as easy as depositing. Instead of hitting the "Deposit" link in the casino's banking section, smash the "Withdrawal" link to trigger the withdrawal form. Then you enter the withdrawal amount, select "Neteller" from the list of payment options, and follow the instructions to complete the withdrawal.
Once submitted, the casino operator will process the withdrawal and send the money to your wallet. In some cases, this process can take an hour or less. However, it can sometimes take 2 to 4 days to go through Neteller and reach you in some cases. Just remember to verify your Neteller account to avoid any unnecessary snags.
When the winnings get to your Neteller wallet, you can either withdraw the funds to your bank or use them to make other purchases or casino deposits.
Is Neteller Safe for Online Gambling?
Neteller was originally conceived as a way to move money in and out of online casinos. As such, you can be 100% confident that it is safe. For starters, Neteller is licensed and regulated which means it must adhere to the strictest security standards and protocols. This is something that the company has done since it was established over 20 years ago.
All retained information is protected by advanced firewalls while all transactions are encrypted using the latest and most effective SSL technology. You can further protect yourself by using other features like two-step authentication and one-time SMS codes among others.
Pros and Cons
Pros:
Widely accepted at the best online casinos
Safe and secure
Low transaction fees
Instant deposits and quick withdrawal times
Earn Neteller rewards
Cons:
Neteller deposits are sometimes excluded from bonuses
Big fees for certain funding options
Why Should I Use Neteller at an Online Casino?
Neteller is one of the OGs of the casino payment realm. One key benefit of using Neteller for casino payments is that so many of the best operators accept it. This means you can be more discerning when selecting a site. If one site isn't a perfect match, you can keep searching until you find one that is.
In addition to the bonuses and other perks the casinos offer for Neteller deposits, users also earn Neteller rewards. Still, a lot of people are attracted to Neteller because it is highly secure, licensed, and regulated. In other words, it's trustworthy and very reliable
Neteller vs. Credit Cards
All payment methods including Neteller and credit cards have their pros and cons. Both of these payment options can earn you rewards and they both facilitate deposits and withdrawals at internet gambling sites. Of course, both options are subject to various fees. However, Neteller is generally the cheaper option. You won't get dinged with cash advance fees when you use Neteller.
Another advantage that Neteller has over credit cards is that you can't spend more than you have in your Neteller wallet. It's very easy to overspend with a credit card which can cause problems.
So, what about withdrawals? Well, in most cases, Neteller withdrawals and credit card withdrawals are generally both slower than eWallet withdrawals. Head-to-head, we have to give a small advantage to Neteller here. After your online betting site has processed your credit card withdrawal, you can expect to receive your money in 2 to 5 days. With Neteller, you can expect to receive your winnings within 2 to 4 days. In most cases, it's closer to two days. In fact, some Neteller users have access to their withdrawals within an hour or so.
After taking everything into consideration, we have to give the decision to Neteller. It's cheaper to use and withdrawal times are usually a bit faster than they are with credit cards.
Neteller vs. PayPal
Neteller and PayPal are both among the most established and trusted payment providers in the business. Even though PayPal stopped processing payments for online casinos for a brief period, it is once again one of the most widely used and supported payment options at internet betting sites. Meanwhile, Neteller has always been a popular payment option at online casinos. In fact, Neteller is accepted at more online casinos than PayPal.
If you want to use PayPal at an online casino, you must reside in the same region as the operator is licensed in. So, if you live in the United States, you wouldn't be able to use PayPal at a UK-based site even if that site supports PayPal. This isn't an issue with Neteller.
PayPal and Neteller are evenly matched in terms of fees and deposit speed. Compared to credit cards, these two heavyweights are far cheaper to use while also providing instant deposits.
The biggest advantage that PayPal has over Neteller is withdrawal times. If you have a PayPal ATM card, then you can usually access your winnings as soon as the online casino processes your withdrawal. While some Neteller withdrawals are just as fast, most take a day or two at least to reach your account even if you have a Neteller ATM card.
Both of these options are highly secure and very convenient. They both facilitate deposits and withdrawals and they are both relatively cheap to use. They usually both qualify for online casino bonuses too. It's a very evenly matched competition. Still, we have to give this decision to PayPal. Even though Neteller withdrawal times are pretty fast, they aren't quite as fast as PayPal's assuming you take advantage of all of PayPal's features. Namely the PayPal ATM card.

Conclusion
Make sure to check out our expert reviews to help you find the best Neteller online casino. Neteller is a reliable way of depositing and withdrawing funds at hundreds of American-friendly internet gambling sites. Transactions are fast, secure, and cheap compared to other popular options like credit cards. You can even earn rewards every time you use it.
FAQ
✅

Do online casinos charge fees for Neteller deposits?
Most sites don't charge for deposits, but be aware that a few of them do. Also, understand that Neteller charges fees for certain transactions.
✅

Do Neteller deposits qualify for bonuses?
You will find that Neteller deposits qualify for most bonus offers. Just be sure to check the bonus' terms and conditions for confirmation.
✅

What are the alternatives to Neteller?
The best online casinos support a wide range of payment options including eWallets, credit/debit cards, prepaid options, and online banking. Some even accept cryptocurrency.
✅

Can I endanger my account by playing in casinos online?
No, if you choose legitimate, licensed casinos, their games will be fair, no matter the payment method. Use our casino reviews as a guide fo the safest gambling experience online!