Overview of Paysafecard Casino Payments in the United States
Paysafecard is a prepaid payment method that is widely used and accepted at online casinos. It is a lot like a prepaid voucher which means using it doesn't involve providing any personal or financial details. Instead, those who use it for deposits and withdrawals at online casinos only have to provide a 16-digit PIN.
These vouchers come in a variety of denominations ranging between $10 and $100 and you can use up to 10 cards simultaneously for a single transaction. You can purchase vouchers online or at a variety of retail outlets such as pharmacies, gas stations, and grocery stores. To find the retailer closest to you, simply use the search function at the company's website or by using the Paysafecard app.
Highlights

Banking Type - Prepaid Card
Deposit Time - Instant
Withdrawal Time - Up to 24 Hours
Fees - None
Paysafecard Summary
PaySafeCard is a fast and secure payment method for online casino gambling. Once you get a card, you can perform fast transactions on online casinos in The United States without the need to provide your personal details!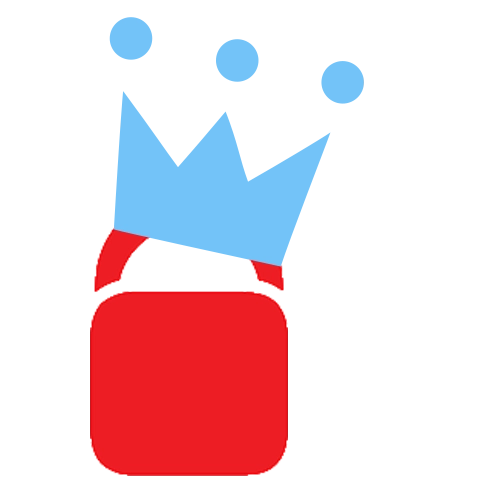 How Does it Work?
As mentioned, this payment method is essentially a voucher. When you purchase one, you will be given a 16-digit PIN. When you reach the point of sale, you only need to provide the 16-digit PIN. The cost of the transaction is then instantly taken from your Paysafecard's balance and given to the merchant. You can use any remaining balance on your voucher for other purchases or payments.
One of the convenient aspects of this method is that it also facilitates online casino withdrawals. While users can simply use their 16-digit PIN to deposit funds, they must set up a MyPaysafe account at the company's website if they wish to use it for withdrawals. Let's go through the steps involved in using this secure payment option at an online casino.
Get a Paysafecard
The easiest way to purchase your Paysafecard at a retail outlet is to go to the main site and enter your location in the search bar. You will then be shown the outlets nearest to you. You can also go to the Paysafecard site or other verified online vendors and purchase it online. We suggest that you open an account right away so that you can use your account to withdraw your winnings. When you use your MyPaysafe account, you will use an account ID and password instead of the 16-digit code.
Find a Trustworthy Online Casino
Because there are so many online casinos out there, finding a reputable one that suits you can be a challenge. We suggest you start by checking out our favorite online casinos. Our dedicated experts test and examine online casinos to make sure they are trustworthy. They also tell you all about the various bonus offers that are so widely available.
The important thing is that you only play at licensed online gambling sites that have solid reputations. It's a good idea to do a quick Google search of the site and read some other expert reviews and customer comments. When you have found the perfect casino to play at, you can then open an account.
Make a Deposit and Claim your Welcome Bonus
So, you've got your Paysafecard and you've opened an account at one of our recommended internet casinos. Now you can make your first deposit and claim your welcome bonus. Before you take this next step, you should go over the terms and conditions of the bonus so that you have a full understanding of how it works.
To deposit funds, sign in at your online casino and hit the "Deposit" tab in the banking section. Some sites have a "Deposit" link right at the top of the page. In either case, selecting the "Deposit" button will open up the deposit form.
Now you just have to enter the deposit amount, choose Paysafecard from the list of payment options, enter the 16-digit PIN, and then follow the instructions on the screen. You may also be prompted to claim your bonus or enter any available bonus codes. Once you submit the deposit form, your funds should become immediately available for use.
Withdraw Your Winnings
Assuming you had some good luck playing your favorite casino games, you will be able to withdraw your winnings. Again, you must have registered for a MyPaysafe account to do this. You can then sign into your casino account and go to the banking section where you select the "Withdraw" option to trigger the withdrawal form.
On the form, select Paysafecard as your preferred method. Enter the withdrawal amount and follow the on-screen prompts to complete the transaction. Once the withdrawal request has been submitted, the online casino will process it and send the funds to your MyPaysafe account. If you play at one of our best fast withdrawal sites, you should have your money within 24 hours.
Top 5 Casinos with Paysafecard
Check out our list of the top 5 casinos that accept Paysafecard. We have done a thorough investigation to find you the best online gambling sites for your preferred payment method. This means that you can choose any casino from our list for a high-quality gaming experience.
Is Paysafecard Safe for Online Gambling?
Paysafecard transactions are highly secure. There is no need to divulge any personal information, credit card numbers, or any banking information. You simply use the 16-digit PIN. The only real vulnerability is if you give your details to someone else. You should obviously never do this.
Of course, those who have a MyPaysafe account can trust that the site and all transactions are also well protected by firewalls and SSL encryption. The company is a licensed e-money institution which means that it's subject to strict regulations which include providing the highest levels of security
Pros and Cons
Pros:
Widely used and accepted
Deposits usually qualify for bonuses
Secure and largely anonymous payments
Instant deposits and quick withdrawal times
Supports multiple currencies
Cons:
Lower limits than many other methods
You have to open a MyPaysafe account to conduct withdrawals
Why Should I use Paysafecard at an Online Casino
This is an ideal payment solution for those who don't have a credit card or bank account. Some people like it because they simply don't want to provide their card or bank details over the internet. If you only have the cash in your pocket, you can purchase a voucher at a variety of retail outlets and then use it to fund your casino account.
Users also like that transactions don't cost anything to use unless the online casino happens to charge transaction fees. This payment method is also versatile and gives users the ability to deposit and withdraw. If you ever have any problems with it, you can contact the company's support team 24/7.

Conclusion
Paysafecard has been the go-to payment option for many online casino enthusiasts since it was established in 2000. It is one of the most commonly accepted casino payment methods outside of credit cards and eWallets. It's a highly secure payment option that doesn't require the user to provide any information beyond the 16-digit PIN. Users love the fast withdrawal times too.
FAQ
✅

How do I use it to deposit at an online casino?
Sign in at your online casino and hit the "Deposit" link in the cashier section. Select Paysafecard from the list of payment options, enter the deposit amount, and then follow the on-screen instructions to complete the transaction.
✅

Can I use it without having an account?
You can purchase one of these vouchers and use it to deposit without needing an account. However, you have to have a MyPaysafe account to withdraw funds.
✅

How much can I deposit?
These vouchers come in various denominations ranging from $10 to $100. Because you can use up to 10 cards at a time for a single deposit, your limit would be $1,000.